About Our Company
Superb and high quality Chinese yeast balls are guaranteed to make you stronger and more wine. Our ancestors have passed down the recipe from generation to generation, with every generation comes an improved recipe.

Onto Yeast has been brewing rice wine for decades from all around the world, and have proven and tested every yeast ball in the market to finally come up with an all-natural, made in Canada and with no preservatives yeast ball. Onto Yeast supports your brewery by offering quality rice wine.

Take advantage of our Onto Yeast, a Chinese yeast ball comparative to Shanghai Chinese yeast ball. The advantages of Onto yeast includes:
- made from all natural ingredients
- made in Canada
- helps produce more concentrated
Our products are scientifically tested. Onto Yeast is a name that you can trust.
Videos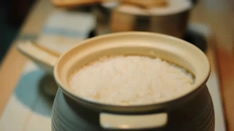 How to make Rice wine

An old chinese method of making ricewine.

click to watch video

Process of making Yeast balls

Yeast is used to make rice wine or place in tranditional desserts.